Make a Difference for Generations to Come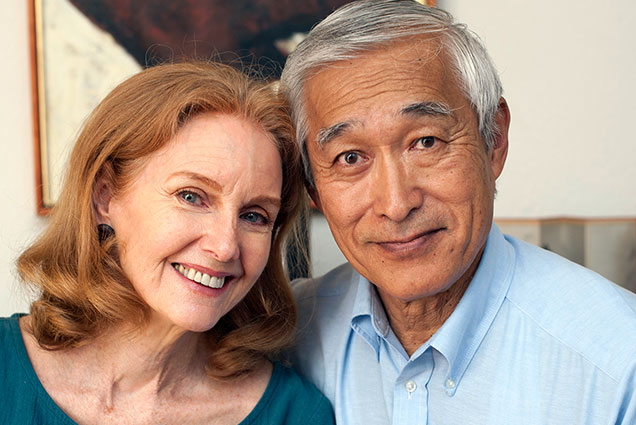 Make a Difference for Generations to Come
Ways You Can Give to Make a Difference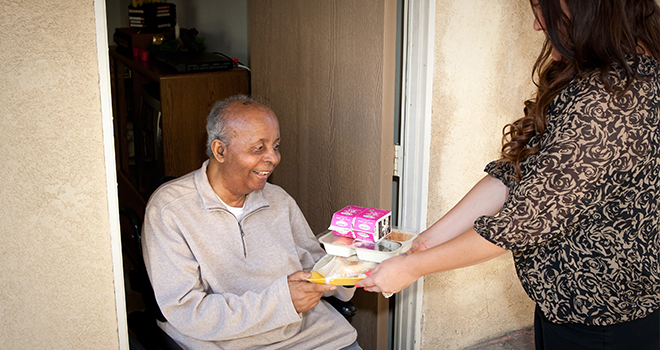 You may be looking for a way to make a significant gift to help further our mission. A bequest is a gift made through your will or trust. It is one of the most popular and flexible ways that you can support our cause.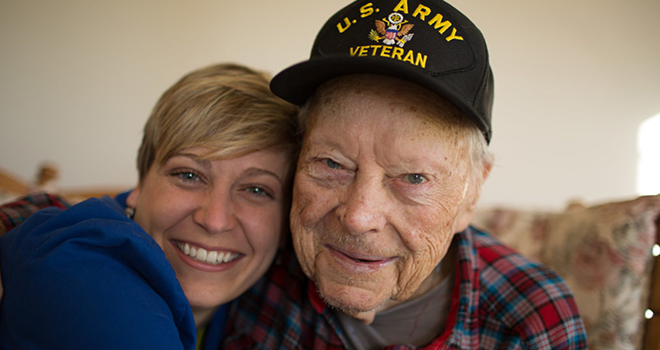 An IRA rollover allows people age 70 1/2 and older to reduce their taxable income by making a gift directly from their IRA.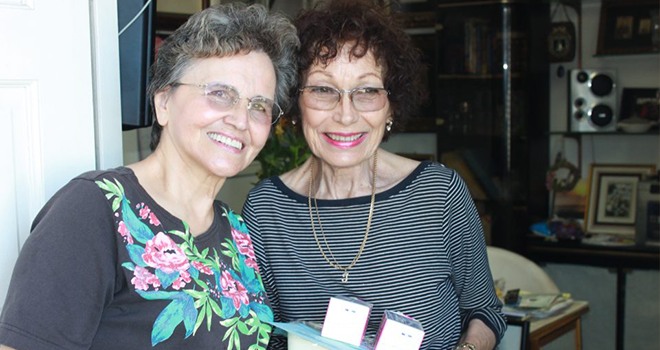 A beneficiary designation gift is a simple and affordable way to make a gift to support our cause. You can designate our organization as a beneficiary of a retirement, investment or bank account or your life insurance policy.
Charitable Gift Annuities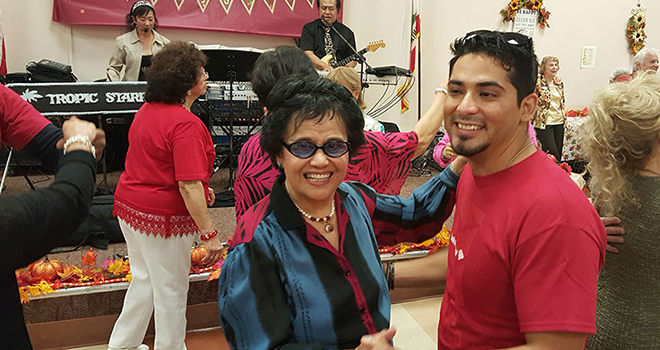 A charitable gift annuity is a great way you can make a gift to our organization and benefit. You transfer your cash or property to our organization and we promise to make fixed payments to you for life at a rate based on your age.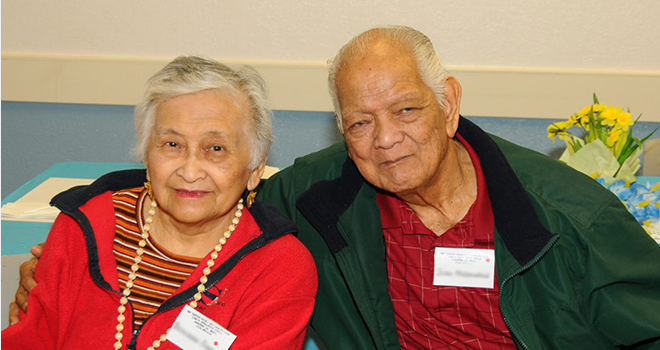 Learn how others have made an impact through their acts of giving to our organization and others. Explore the many benefits of charitable gift planning.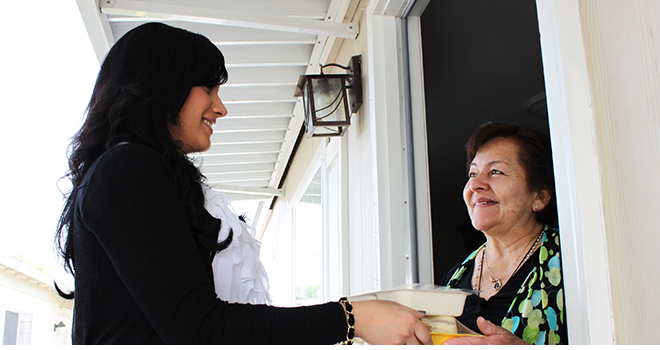 Find out What to Give and learn about the best assets to make a planned gift. Learn about gifts of cash, securities and property. Learn How to Give and discover gift options that provide tax and income benefits. Discover the best planned gift to meet your goals.

Saturday September 26, 2020
Finances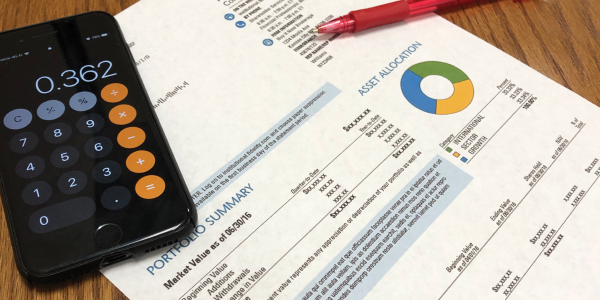 FedEx Packages Strong Earnings
FedEx Corp. (FDX) released its first quarter earnings report on Tuesday, September 15. The Memphis, Tennessee-based company's stock rose 7.6% after the release.

FedEx announced revenue of $19.3 billion for the first quarter. This was up from $17.0 billion reported in the same quarter last year and far exceeded analysts' expectations of $17.5 billion.

"Our earnings growth underscores the importance of our business initiatives and investments over the last several years, and, in many ways, the world has accelerated to meet our strategies," said FedEx CEO Frederick W. Smith. "I would like to thank our team members whose efforts during this time have helped keep the world's health care, industrial and at-home supply chains moving despite the challenges of the global pandemic."

The company reported net income for the first quarter of $1.25 billion or $4.72 per share. This was well above analysts' expectations of $2.69 per share and up from net income of $745 million or $2.84 per share reported last year at this time.

FedEx announced plans to add more than 70,000 positions during the period leading up to the peak holiday delivery season. The shipping and business services company also announced its shipping rates will increase 4.9% on average beginning in January 2021 for FedEx Express, FedEx Ground, FedEx Home Delivery and FedEx Freight services.

FedEx Corp. (FDX) shares ended at $242.78, relatively unchanged for the week.


Adobe Reports Earnings

Adobe Inc. (ADBE) released its third quarter earnings report on Tuesday, September 15. The San Jose, California-based digital media and marketing software maker reported record revenue for the quarter.

Adobe posted quarterly revenue of $3.23 billion, up 14% year-over-year. Revenue was $2.83 billion at this time last year.

"Adobe delivered the best Q3 in our history in a challenging macroeconomic environment, demonstrating the global demand for our innovative solutions," said CEO and president of Adobe Shantanu Narayen. "We are confident that our leadership in the creative, document and customer experience management categories will drive continued momentum in 2020 and beyond."

For the third quarter, Adobe reported earnings of $955 million or $1.97 per share. This is up from $793 million or $1.61 per share reported at the same time last year.

Adobe has seen a higher demand for its cloud computing products as more people are working from home due to the coronavirus pandemic. Adobe CFO John Murphy stated Adobe's third quarter is usually slow, but "small businesses and education fully embraced digital tools during the pandemic" which led to the record quarter. For the fourth quarter, Adobe projects earnings per share of $2.64 on revenue of $3.35 billion.

Adobe Inc. (ADBE) shares closed at $467.55, down 3.6% for the week.


Cracker Barrel Serves Up Earnings

Cracker Barrel Old Country Store, Inc. (CBRL) released its fourth quarter and full year earnings report on Tuesday, September 15. The Tennessee-based company's stock ticked lower following the release, despite its revenue outpacing analysts' estimates.

Cracker Barrel posted quarterly revenue of $495.07 million, down 37% from $787.10 million reported at the same time last year, but greater than the $478.63 million analysts expected. Revenue for the year came in at $2.52 billion, down from $3.07 billion reported last year.

"Throughout the quarter, we continued to take decisive actions to ensure the health and safety of our guests and employees, strengthen our business model, and bolster liquidity," said Cracker Barrel CEO Sandra B. Cochran. "I am encouraged by our sales recovery, and I am pleased with both the progress we have made on key initiatives and with how well our teams have continued to manage our business under changing and challenging circumstances. Our actions have put us in a position of financial strength which will allow us to invest in initiatives that we believe will drive long-term value creation for our shareholders."

For the fourth quarter, Cracker Barrel reported net income of $25.07 million, down 61% from $65.03 million reported at this time last year. The company reported a loss of $32.48 million for the full year, down from net income of $223 million last year.

All of Cracker Barrel's dining rooms were open at varying levels of reduced capacity by the end of June as the company started to reopen restaurants that were closed due to the coronavirus pandemic. Comparable store restaurant sales were down 39%, while comparable store retail sales decreased by 32% during the quarter. Off-premise sales grew about 145% from the same quarter last year and made up 35% of restaurant sales.

Cracker Barrel Old Country Store, Inc. (CBRL) shares closed at $118.28, down 14.3% for the week.

The Dow started the week at 27,719 and closed at 27,657 on 9/18. The S&P 500 started the week at 3,364 and closed at 3,319. The NASDAQ started the week at 11,010 and closed at 10,793.
Treasury Yields Remain Low
Yields on U.S. Treasurys remained steady as the Fed indicated interest rates will remain near zero. However, initial and continuing claims for unemployment insurance beat analyst's estimates, causing Treasury yields to tick lower.

On Wednesday, the Federal Reserve announced target interest rates will remain at a range of 0% to 0.25%, potentially until 2023. The Federal Open Market Committee (FOMC) noted the recovering economy, but cited continued lower levels of employment and economic uncertainty over the coronavirus as the rationale behind the policy.

"The Committee seeks to achieve maximum employment and inflation at the rate of 2% over the longer run," the Federal Reserve stated in an FOMC press release. "With inflation running persistently below this longer-run goal, the Committee will aim to achieve inflation moderately above 2% for some time so that inflation averages 2% over time and longer-term inflation expectations remain well anchored at 2%. The Committee expects to maintain an accommodative stance of monetary policy until these outcomes are achieved."

The 10-year Treasury note opened the week of September 14 at 0.671% and hit a low of 0.646% on Thursday, September 17. The 30-year Treasury bond yield opened the week at 1.416% and hit a low of 1.393% on Thursday.

First-time unemployment insurance claims fell to 860,000 for the week ending on September 12. This is down from 893,000 claims the week before and beat economists' estimates of 875,000. Meanwhile, continuing claims fell 916,000 to 12.63 million after peaking at nearly 24.9 million in May.

"We are seeing a lot of momentum," said Randstad North America CEO's Karen Fichuk while speaking of job placements. "There's still decreased employment in some areas, but there are plenty of pockets of opportunity."

The 10-year Treasury note yield closed at 0.69% on 9/18, while the 30-year Treasury bond yield was 1.45%.
Mortgage Rates Remain Low
Freddie Mac released its latest Primary Mortgage Market Survey on Thursday, September 17. The report showed rates were relatively unchanged from last week.

The 30-year fixed rate mortgage averaged 2.87%, up from 2.86% last week. At this time last year, the 30-year fixed rate mortgage averaged 3.73%.

This week, the 15-year fixed rate mortgage averaged 2.35%, down from 2.37% last week. Last year at this time, the 15-year fixed rate mortgage averaged 3.21%.

"Despite the recession, the very low mortgage environment has spurred many first-time homebuyers to jump into the real estate market," said Freddie Mac's Chief Economist Sam Khater. "In August, first-time homebuyer activity rose 19% from July to the highest monthly level ever for Freddie Mac. The first-time homebuyer driven rebound in the housing market has come at a critical time for the economy."

Based on published national averages, the national average savings rate was 0.05% on 9/18. The one-year CD finished at 0.19%.
Published September 18, 2020
Previous Articles
Best Buy Reports Earnings Report