Make a Difference for Generations to Come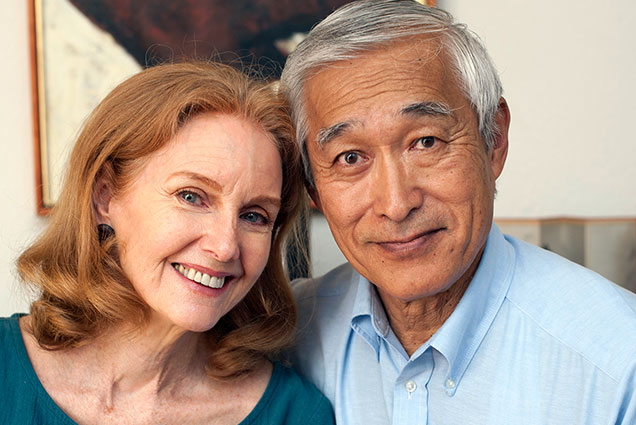 Make a Difference for Generations to Come
Ways You Can Give to Make a Difference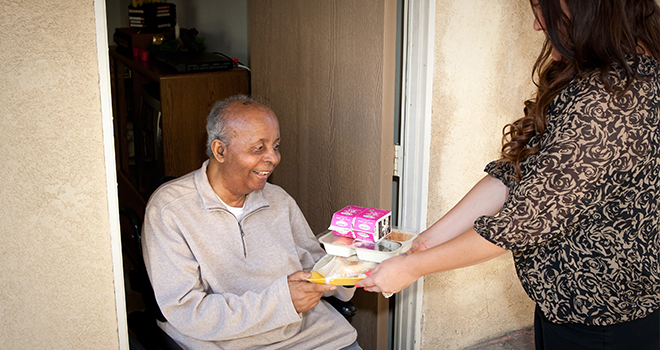 You may be looking for a way to make a significant gift to help further our mission. A bequest is a gift made through your will or trust. It is one of the most popular and flexible ways that you can support our cause.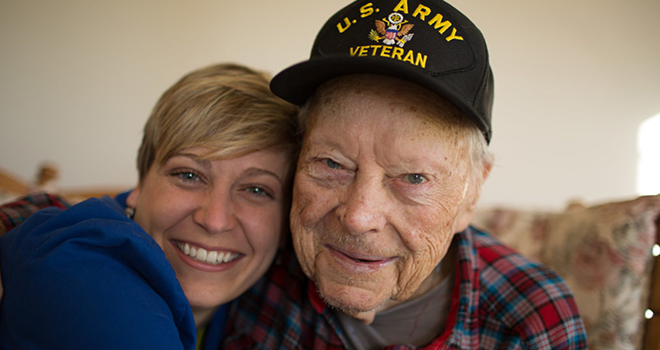 An IRA rollover allows people age 70 1/2 and older to reduce their taxable income by making a gift directly from their IRA.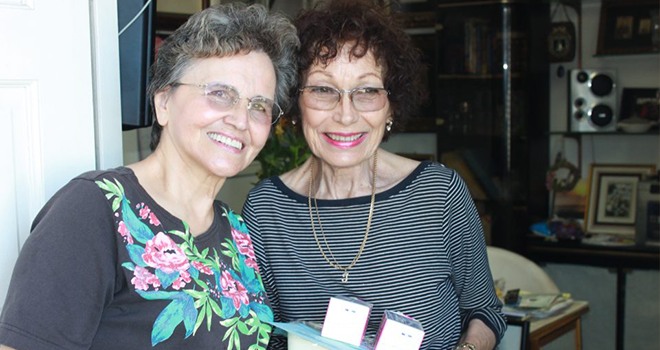 A beneficiary designation gift is a simple and affordable way to make a gift to support our cause. You can designate our organization as a beneficiary of a retirement, investment or bank account or your life insurance policy.
Charitable Gift Annuities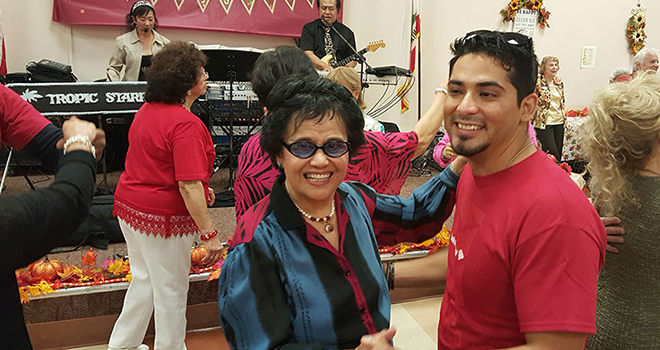 A charitable gift annuity is a great way you can make a gift to our organization and benefit. You transfer your cash or property to our organization and we promise to make fixed payments to you for life at a rate based on your age.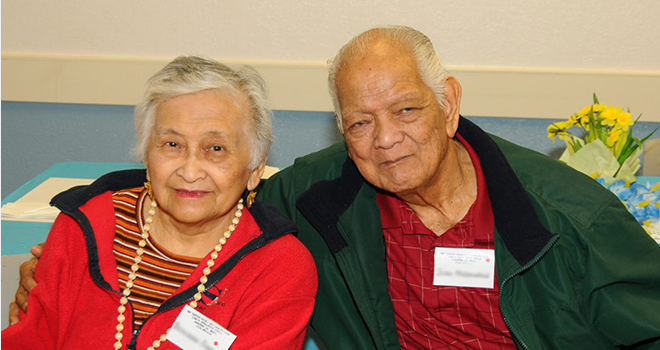 Learn how others have made an impact through their acts of giving to our organization and others. Explore the many benefits of charitable gift planning.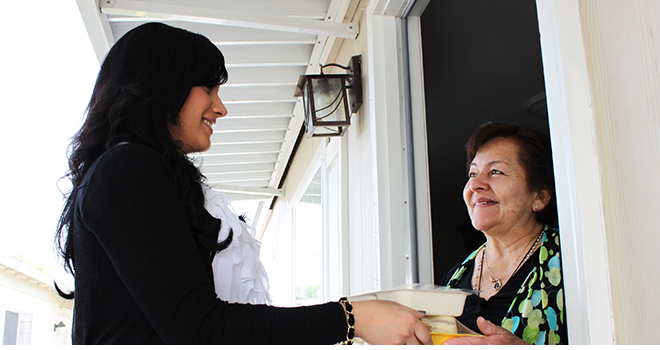 Find out What to Give and learn about the best assets to make a planned gift. Learn about gifts of cash, securities and property. Learn How to Give and discover gift options that provide tax and income benefits. Discover the best planned gift to meet your goals.

Friday July 1, 2022
Finances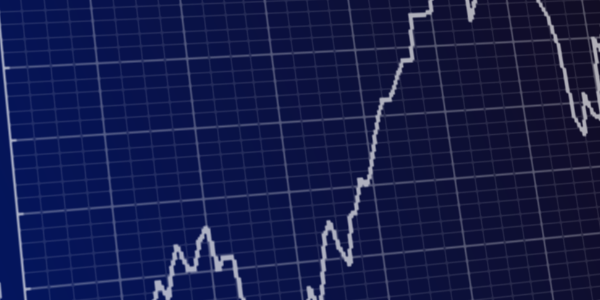 Alphabet Posts First Quarter Earnings
Alphabet Inc. (GOOGL) released its latest quarterly earnings on Tuesday, April 26. The tech titan reported revenue that missed expectations. The parent company of Google saw shares fall 6% following the earnings release.

The company reported revenue of $68.01 billion, up 23% from $55.3 billion during the same quarter last year. This fell short of analysts' expected revenue of $68.11 billion.

"Q1 saw strong growth in Search and Cloud, in particular, which are both helping people and businesses as the digital transformation continues," said Alphabet CEO, Sundar Pichai. "We'll keep investing in great products and services, and creating opportunities for partners and local communities around the world."

Alphabet posted net income of $16.44 billion, or $24.62 per adjusted share for the first quarter. This was down from $17.93 billion, or $26.29 per adjusted share during the same time last year.

Advertising revenue from Google came in at $54.7 billion for the quarter. This was up 22% from $44.7 billion during the prior year's quarter. YouTube advertising grew by 14% to $6.9 billion during the quarter compared with 25% during the previous quarter. The company attributed the reduction in advertising spending to the war in Ukraine, with YouTube suspending a majority of its commercial activities in Russia. Additionally, YouTube faces competition to its rival social media platform, TikTok. Google created YouTube Shorts in hopes of challenging TikTok and currently generates 30 billion views per day but has yet to reach TikTok's profit margins.

Alphabet Inc. (GOOGL) shares ended the week at $2,282.19, down 4.2% for the week.


Cheesecake Factory Serves Up Earnings

Cheesecake Factory, Inc. (CAKE) released its first quarter earnings report on Wednesday, April 27. The restaurant company reported increased revenue and income for the quarter.

Cheesecake Factory posted quarterly revenue of $793.7 million, up from $627.4 million reported at the same time last year and greater than the $782.1 million analysts expected.

"Our sales trends across our brands continued to be strong during the first quarter, and this trend has sustained into the second quarter to date," said Cheesecake Factory CEO, David Overton. "Our restaurants remain competitively well positioned and we are clearly capturing market share as evidenced by our continued outperformance of the broader casual dining industry. Given the sales strength and our confidence in the cash generation ability of our business, we are paying a quarterly dividend and reinstated our share repurchase program."

For the first quarter, Cheesecake Factory reported net income of $23.2 million or $0.45 per adjusted share. This is up from $3.9 million reported at this time last year.

As of recent, Cheesecake Factory saw indoor dining capacity restrictions lifted for all of its restaurants. As a result, comparable restaurant sales increased 20.7% year-over-year in the first quarter of 2022. Cheesecake Factory restaurants increased 8.2% year-over-year, supported by 25% off-premise sales mix. The company expects to open as many as 15 to 16 new restaurants in 2022 in the U.S. and one international location. Currently, Cheesecake Factory has a total of 208 locations open.

Cheesecake Factory, Inc. (CAKE) shares closed at $36.91, down 1.5% for the week.


General Motors Releases Earnings

General Motors Company (GM) reported quarterly earnings on Tuesday, April 26. The automaker's stock rose more than 2% following the release of the report.

General Motors announced revenue of $35.9 billion for the quarter, up 8.2% from $32.5 billion for the same time last year.

"Our confidence is strong as we accelerate our transformation, even in the face of a challenging macro environment," said General Motors CEO, Mary Barra. "At GM, we rise to meet challenges. With strong demand for our vehicles, including our dramatically redesigned Chevrolet and GMC light-duty pickups launching now, our cost discipline and the progress of our growth plan, we are reaffirming our financial guidance for the calendar year."

General Motors reported quarterly net income of $2.9 billion, or $2.09 per adjusted share. This was down from $3.02 billion, or $2.25 per adjusted share during the same quarter last year.

Like many automotive makers, General Motors continues to invest in and begin production on autonomous and electric vehicles. The company announced a planned $35 billion investment in such technologies through 2025. General Motors expects 1 million EV units in North America by the end of 2025 and targets production of 400,000 EV vehicles over the course of 2022 and 2023. Such efforts are General Motors' attempt to become completely carbon neutral in global products and operations by 2040, eliminating tailpipe emissions from light-duty vehicles by 2035.

General Motors Company (GM) shares ended the week at $37.91, down 3.7% for the week.

The Dow started the week of 4/25 at 33,732 and closed at 32,977 on 4/29. The S&P 500 started the week at 4,255 and closed at 4,132. The NASDAQ started the week at 12,749 and closed at 12,335.

Treasury Yields Increase
U.S. Treasury yields rose throughout the week in response to a decline in gross domestic product (GDP) during the first quarter of 2022. Yields remained high on Friday despite unemployment numbers continuing to decline.

On Thursday, the Commerce Department announced that GDP, which measures the output of goods and services in the U.S. for the three-month period declined by 1.4% in the first quarter of 2022. This missed Dow Jones estimates of 1% gain for the quarter.

"In retrospect, this could be seen as a pivotal report," said chief economist at State Street Global Advisors, Simona Mocuta. "It reminds us of the reality that growth has been great, but things are changing and they won't be that great going forward."

The benchmark 10-year Treasury note yield opened the week of 4/25 at 2.896% and traded as low as 2.719% on Thursday. The 30-year Treasury bond yield opened the week at 2.948 % and traded as low as 2.821% on Thursday.

On Thursday, the U.S. Department of Labor reported that initial claims for unemployment fell to 180,000 for the week. This was 5,000 less than the previous week's revised claims of 185,000 and met market estimates. This marks their lowest level since Feb. 7, 1970.

"The labor market remains in excellent shape as the spring quarter begins," said senior economic advisor at PNC Financial Services Group, Stuart Hoffman. "We expect a payroll job rise of close to 450,000 in April and a decline in the unemployment rate to 3.5 percent."

The 10-year Treasury note yield closed at 2.93% on 4/29, while the 30-year Treasury bond yield was 3.00%.

Mortgage Rates Remain Above 5%
Freddie Mac released its latest Primary Mortgage Market Survey on Thursday, April 28. Mortgage rates saw a slight decrease this week but remained high as record inflation continues to impact the housing market.

This week, the 30-year fixed rate mortgage averaged 5.10%, down from last week's average of 5.11%. Last year at this time, the 30-year fixed rate mortgage averaged 2.98%.

The 15-year fixed rate mortgage averaged 4.40% this week, up from 4.38% last week. During the same week last year, the 15-year fixed rate mortgage averaged 2.31%.

"The combination of swift home price growth and the fastest mortgage rate increase in over forty years is finally affecting purchase demand," said Freddie Mac's Chief Economist, Sam Khater. "Homebuyers navigating the current environment are coping in a variety of ways, including switching to adjustable-rate mortgages, moving away from expensive coastal cities, and looking to more affordable suburbs. We expect the decline in demand to soften home price growth to a more sustainable pace later this year."

Based on published national averages, the savings rate was 0.06% as of 4/18. The one-year CD averaged 0.17%.
Published April 29, 2022
Previous Articles
Bank of America Reports Earnings
CarMax Reports Quarterly Earnings